Item No:OB244185050
Size:244x185x50mm|9.6x7.3x2"
Tinplate:0.23mm food grade
Printing:white+CMYK+PMS
Embossing:Available in lid+body
Spot glossy:Available Dean's shortbread biscuit tin box is not a common tin as it usually requires very high demand on the printing quality with the use of multiple PMS colors to entertain customer's
Item No: multiple
Size:varous
Tinplate:0.23mm
Printing:customized
Embossing:customized
Spot glossy:cutomized Tinpak offers a wide selection of metal tea tins in different shapes.


Your browsing history
Big order of lever lid tin box confirmed
Categories: Tinpak News
Stars: 3Stars
Visit:

-
Release time: 2014-07-31 16:29:00
Today Tinpak got a big order of square lever lid tin boxes for a branded UK tea company! The quantity is over 300K. Lever lid tin has a tight tin lid which creats very good airtight function to keep humidity away from the loose teas.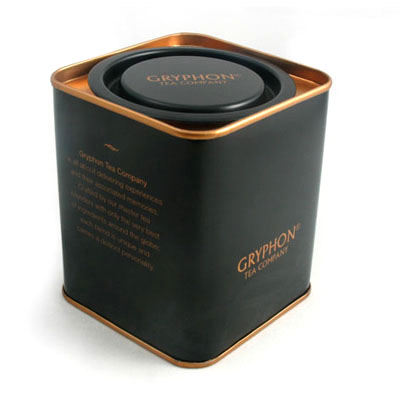 This mini size square lever lid tin contains 25 grams of loose teas which makes tea lovers to bring them with their travel as this lever led tin is small and easy to handle in travel. A cup of tea in travel makes travellers much freshing and confortable.

Tinpak makes huge numbers of lever lid tea tins for oversea markets and the demand is growing year by year. Tinpak's printers use food grade inks and lacquers to make sure the teas can get in direct contact with foods and teas. Besides, Tinpak has dustfree packing department and well trained workers so that Tinpak can make the lever tins safe and hygiene.
Actaully this is the 3rd repeated order of the mini size lever lid tin from the same UK client in 2014. The increasing order quantity on this item proves that the client is happy with Tinpak's quality and service. This is an award for TINPAK's sales and production teams.
Thanks a lot for this lovely UK client!