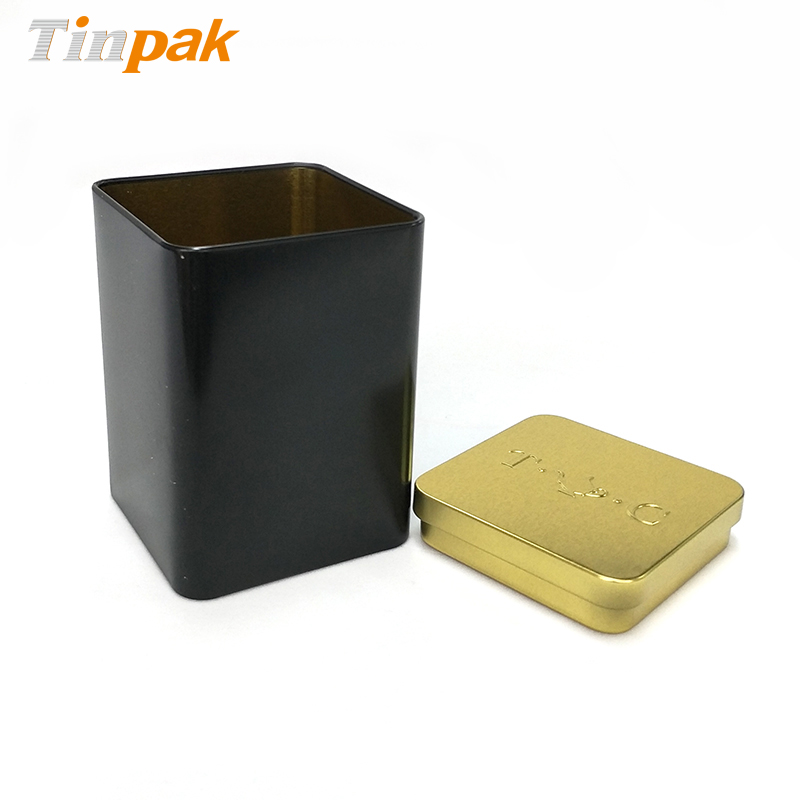 Wholesale antique tea tin canisters for sale
The airtight square tea tin canisters with plus lid can prevent air leak and will keep your tea, coffee, spices fresh. It offers the same level of protection with a lot more durability.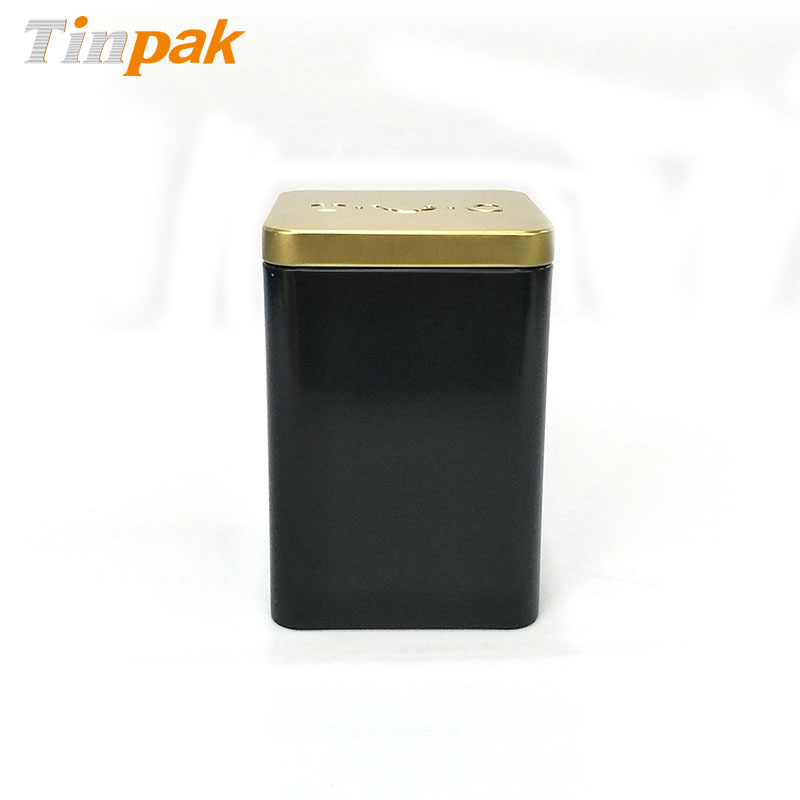 The embossed metal tea tin canisters are produced in many shapes and sizes; they could be square, cylindrical, rectangular, or trapezoid shaped and ranged in size from one ounce sample tins to large bins holding more than fifty pounds of tea. Tinpak offers a variety of custom tea tins. Decorative gift containers and air-tight, hermetic packaging is available.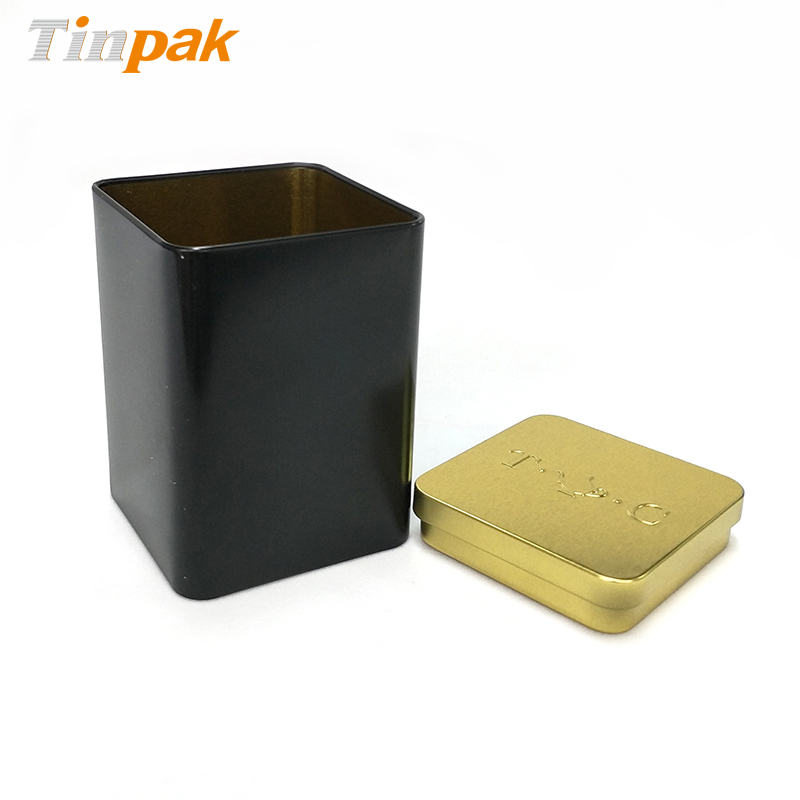 Tinpak has devotes itself to producing high- quality tea tins for 12 years and becomes more stronger to provide better service for its customers. In 2017, Tinpak installed 20 new automati lines to ensure capacity and capability. The price will be cheaper and the leading time will be shorter as we will save much labors cost and improve the production efficiency by using automtic lines.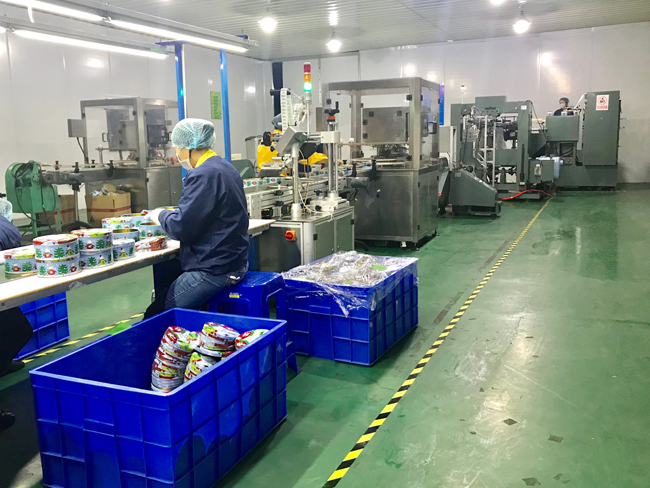 Tinpak is a custom tin boxes supplier with manufacturing factories in Dongguan China. As a professional manufacturere of decorative tin boxes, we are specialized in tooling, litho-printing, manufacturing and marketing full range of decorative tin boxes, metal tin containers, custom tin cases, metal tin trays, such as poporn tins, DVD tins, Chocolate tins, Tea tins, Christmas tin boxes, Mint tins, Candy tin boxes, gift tin boxes, etc.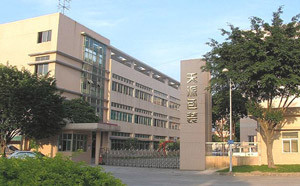 With 400 well trained and treated employees, we can produce 80,000 tins a day on 2 shifts. With in-house tooling department, we could tailor make different sizes and shapes of tin boxes

as per customers' expectation. For a new tool, Tinpak can finish the job within 3-5 weeks.
As Tinpak has been offering global clients with high quality tinplate products for high end metal packaging, competitive offers as well as satisfactory services, we have established good partnership with hundreds of clients in Europe, Americas and Oceania for the supply of decorative tin boxes at wholesale prices.
Looking forward to cooperate with you!

Tel: 0086-769-2317 1509
Fax: 0086-769-2227 3556

Mobile: 0086 138 2917 9297

E-mail: inquiry@tinpak.com

Website: http://www.tinpak.com

Q Q: 2355366457

Skype: TPKsales

Address: Tinpak Bldg., Tongyue Road, Tongsha Industrial District, Dongguan City, China 523128
*

Indicated required field
Inquire:Wholesale antique tea tin canisters for sale
*

First Name:

Please fill in your First Name

*

Last Name:

Please fill in your Last Name

Company:

Please fill in your company name

Telephone:
Mobile No:

Please fill in your telephone number

*

E-mail:
Country:
Address:

*

Detailed message:
Thank you very much for your message! We will come back to you within 8 hours.
Related News
Your E-mail:

*

Content:

(Up to 1,000 characters)
Verification code:
Not clear?!
Dongguan Tinpak Co., Ltd
TEL: (+86)769-2317 1509
Mob: (+86)138 2917 9297
FAX: (+86)769-2227 3556
Q Q: 609291917
Skype: TPKsales
Email: inquiry@tinpak.com