Eurofins test report for Tea tin
As required by the UK tea tin buyer, Tinpak sent samples to Eurofin test lab to make sure the tea tin internal lacquer comply with the EU/EC/LFGB standards. The test last 3 weeks and the result turned out to be very fine so that the tea tin buyer was very happy with the lacquers Tinpak use for printing of the ordered tea caddy.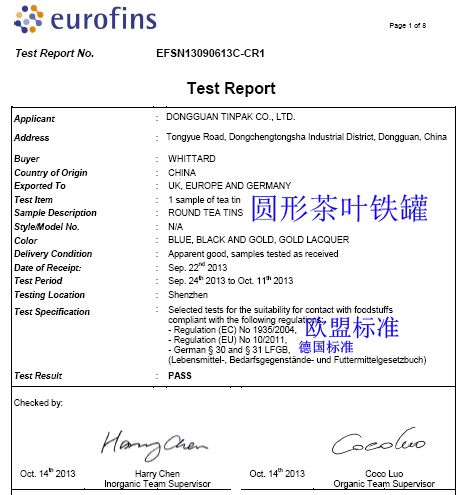 This certificate states the standards the Eurofin follow for the testing requirements.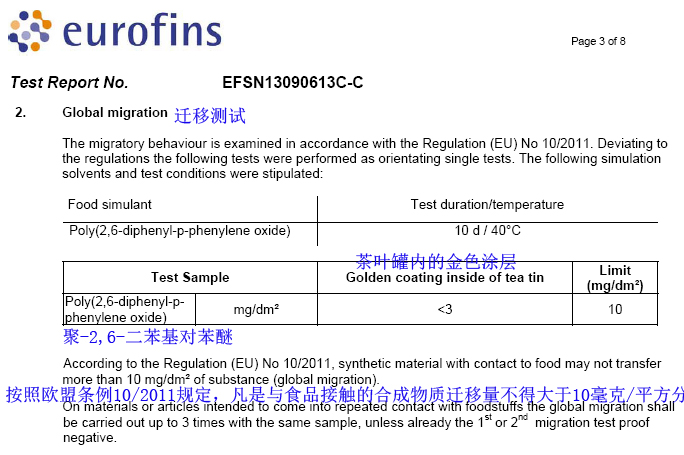 Migration test proofs the goden coating for the tea tin complies with the EU No 10/2011 regulation.
This test proves the content of heavy metals inside the golden lacquer for the teat in is much much less than the allowed limit.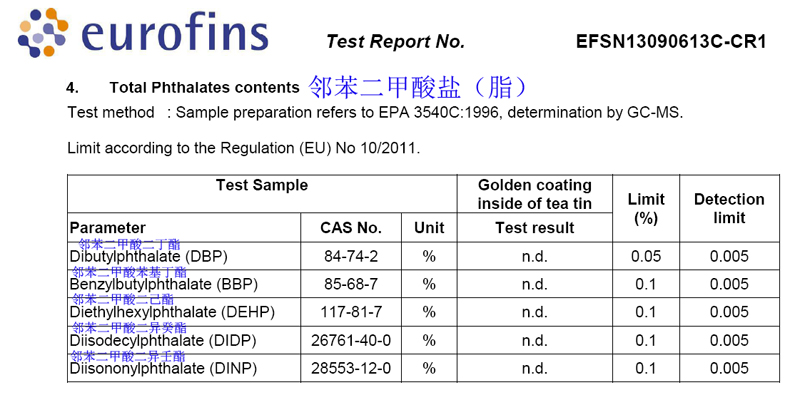 Phthalates are not detected by the Eurofin test for the submitted tea tins.