Happy Travel of Tinpak-Baishui Village
Categories: Tinpak News
Stars: 3Stars
Visit:

-
Release time: 2014-12-15 10:08:00
Let's continue our trip. After the lunch (we enjoyed the Hakka cuisine in the agritament), we drove to the Baishui Village (White Water Village). You are right, we were still in Zengcheng district of Guangzhou city. The village consists of several mountains, and the main peak is 828 meters high. Baishui Villages' chief feature is its beautiful waterfall, and because the Tropic of Cancer goes through the scenic area, it is also famed as "a magnificent jade on the Tropic of Cancer".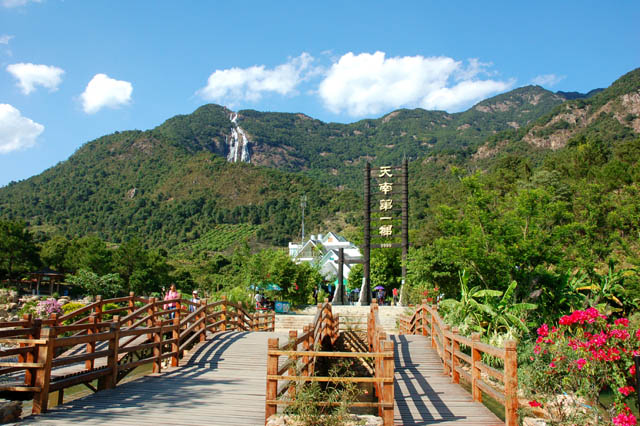 There are 9999 stone stairs to the top. All stairs and roads are surrounded by the trees and streams. Some best viewing platforms are avaialable on the road and for us to view the waterfalls. The waterfall looks like a beautiful fairy who stands gracefully, dancing gently in the wind. A legend goes that this graceful waterfall is the incarnation of the woman immortal, He Xiangu (a member of Eight Immortals in the Chinese traditional culture). According to the local people, He Xiangu's home was located next to Paitan Town; and it was in this beautiful place that she became an immortal. Because of the legend, as well as the beautiful and elegant shape of the waterfall, it came to be known as Baishui Fairy Waterfall. How do you think?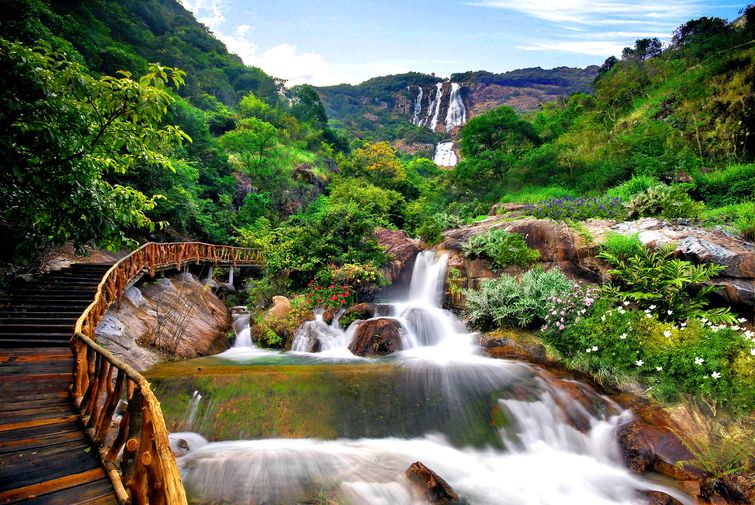 After about one hour's climbing, legs were tired of walking, and the sweat comes out. However, you will never know how happy when you touch the water from the water falls and how excited when you saw that those trees and mountains are under your feet.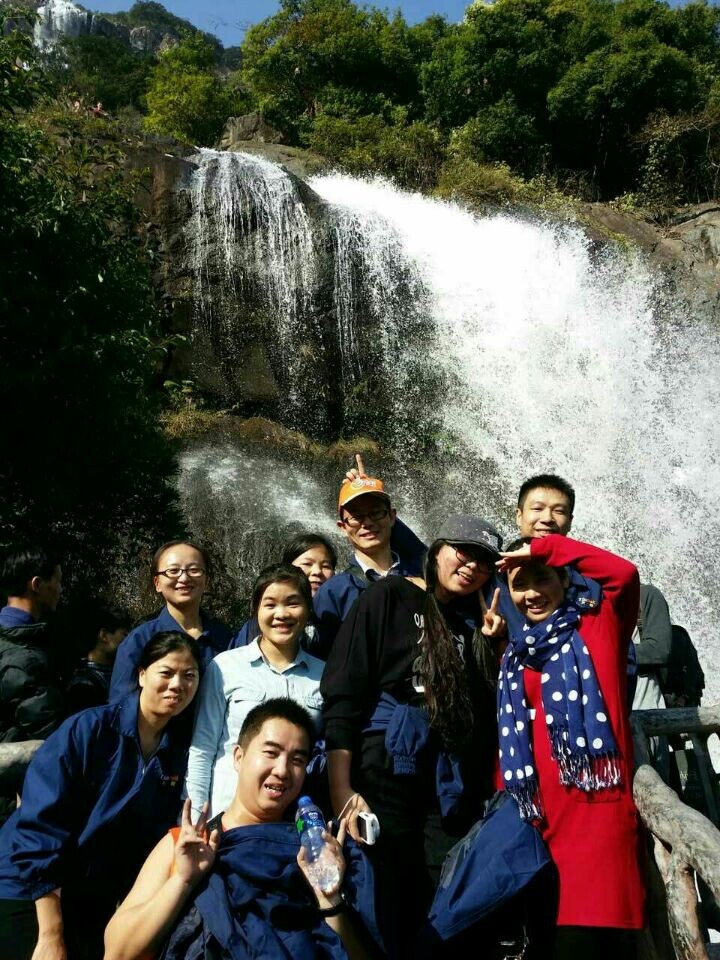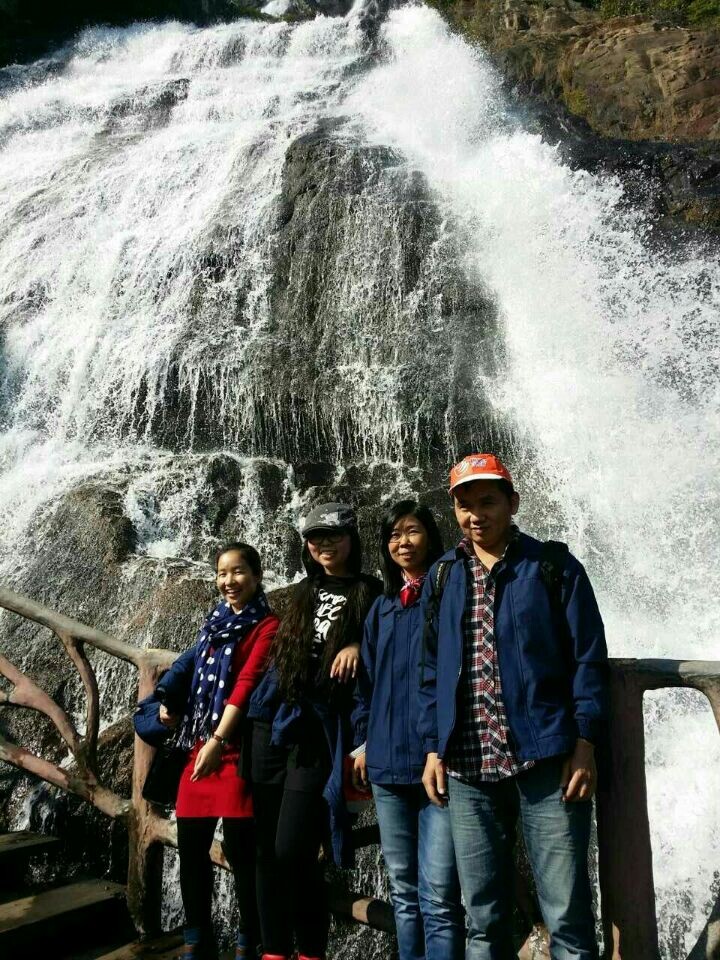 Just with one bottle of water, with the encourage of colleagues, we reached the top, finish the 9999 stone stairs. To overcome the difficulities, is just one more step!!! Therefore, never give up! We have a great team-Tinpak!