LFGB test report for coffee tin
As required by the Slovenia client, Tinpak sent the coffee tin samples from mass production to the CTT lab to make the test based on the rule of LFGB. As the rule required, the lacquer used for the coffee tin and the tinplate used should be food safe standard. Based on the experience and guided by the " quality is culture", Tinpak is always confident for the food tin test. After 3 weeks's test, the results tunrs out to be very positive. The customer is very happy and satisfied the material Tinpak used for their coffee tin.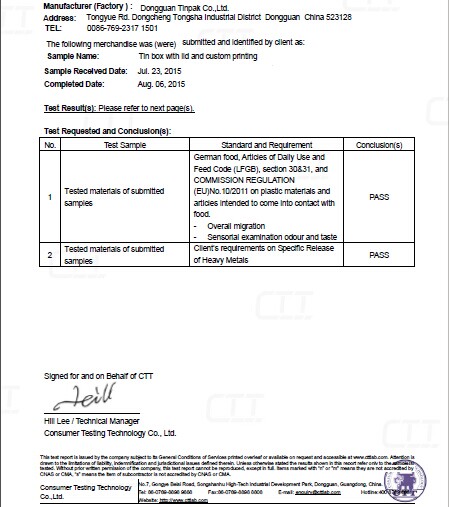 The sensorial test for the gold lacquer inside of the coffee tin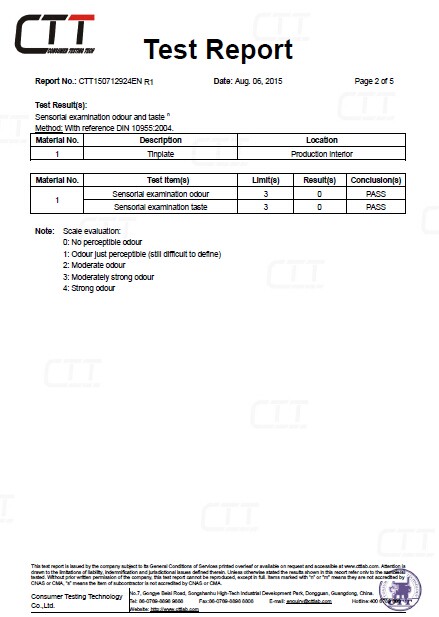 Overall migration for the good lacquer inside of the coffee tin.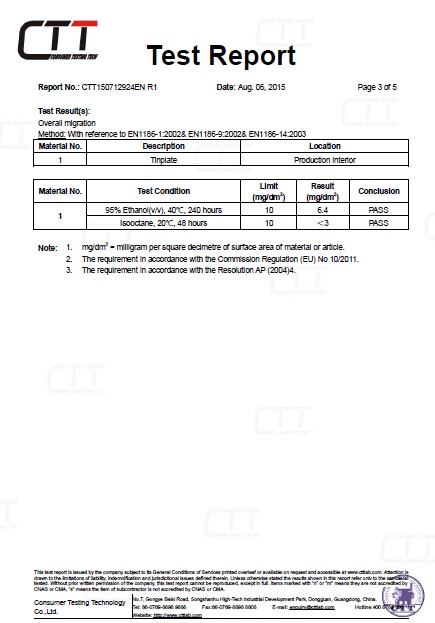 Specific migration of the heavy metals for the tin plate used for the coffee tin.